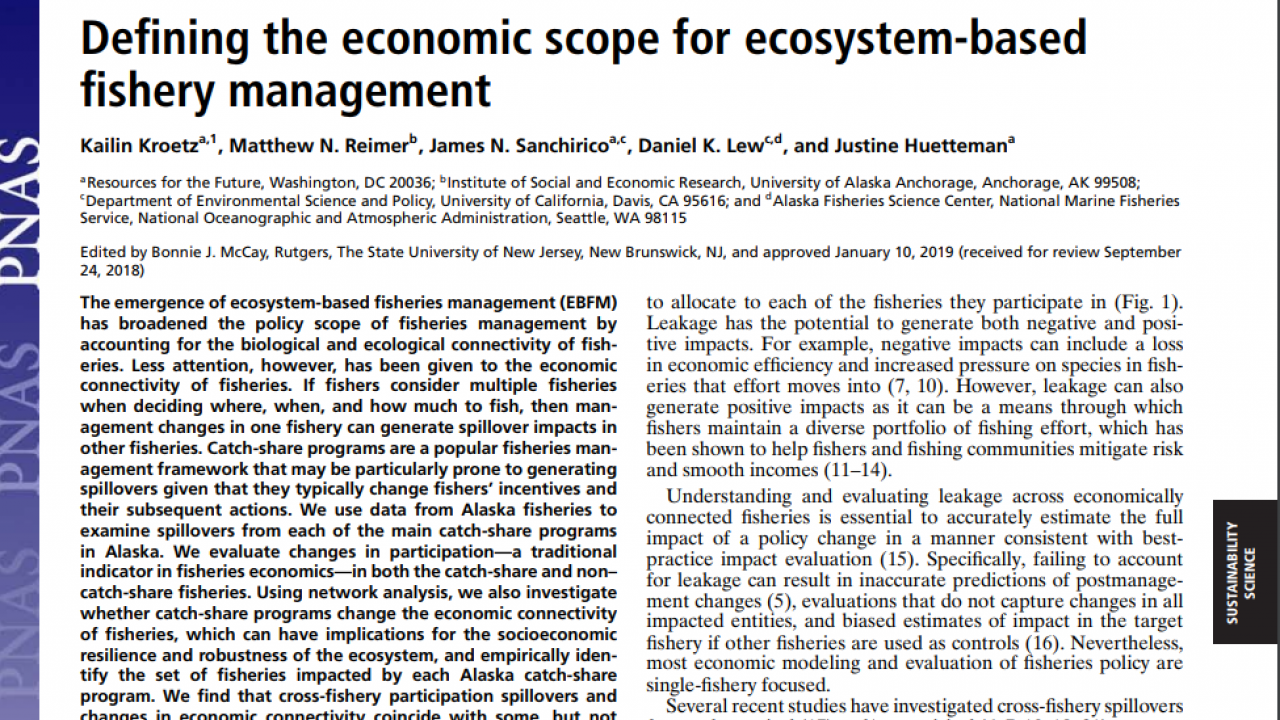 Jim Sanchirico published a new paper on fisheries management in the Proceedings of the National Academy of Sciences (PNAS) co-authored with three other Agricultural and Resource Economics department alumni. In the paper they discuss how catch shares are a management tool used worldwide in high-value commercial fisheries, including several dozen in the United States. They are typically implemented on a single-fishery basis. Using network analysis and data from the Alaska region the new paper offers empirical evidence that fishing behavior can change outside the targeted catch-share fishery. 
Press release from UC Davis Agricultural and Resource Economics.
Press release from Resource For the Future.